Study ABROAD promotions
Receive an email with our current
study abroad promotions.
online Application
To obtain more information or to take the first step in lodging an application to study abroad simply complete an
online application form
and we will be in contact within 48 hours.
Refer A Friend to Study and receive $50

Study abroad with the Oak Education
A world class education gained through study abroad in Australia is one of the most important investments a person can make in their, or their childrens, future.
THE OAK International Education Services is a trusted organisation providing support services to international students looking to study abroad in Australia, New Zealand and the United Kingdom. We are qualified Education Agent Counsellors listed in the Qualified Education Agent Counsellor Database (QEAC) and have study abroad offices in both Australia and Thailand.
Study Abroad Student Services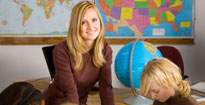 Short-Term Study Abroad Tours
The Oak International Education Services offers a range of popular overseas study tours to Australia and New Zealand ranging from two to five weeks in duration for both children and adults. This is an excellent way for you or your child to gain invaluable skills studying English alongside local native speaking students while learning about a different culture and about studying abroad in Australia or New Zealand.
Find out more about our short-term study tours...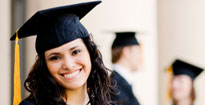 Longer-term Study Abroad Options
The Oak Education Services has access to a database of hundreds of courses and education institutions across Australia, New Zealand, and the UK. We can assist you with English language study, vocational training courses and academic or university study overseas. We are highly qualified and experienced enabling us to assist you in finding the right course to suit your overseas study abroad needs. We can also provide you with advice on working abroad in which can provide you with greater experience while also reducing your study expenses.
Find out more about our study abroad options...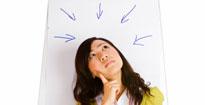 Student & Working Visa Services
We provide a range of visa processing and application services for student visas, work visas and holiday visas to Australia, New Zealand, England and the USA. Migration services are also available. If you are interested in studying abroad and working to obtain a student visa find out more about our visa application and processing services
here
.
Study Abroad student Testimonials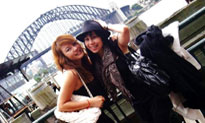 Read what some of our satisfied students say about us. "The Oak has always taken good care of me and always gives me good advice on schools, visa's and social life in Sydney. I never feel lonely here even though my family is in Thailand, because I have The Oak by my side.
Thank you so much!!" - Phai and her friend enjoying Sydney's Harbour Bridge and Circular Quay