Study ABROAD promotions
Receive an email with our current
study abroad promotions.
online Application
To obtain more information or to take the first step in lodging an application to study abroad simply complete an
online application form
and we will be in contact within 48 hours.
Refer A Friend and receive $50

study abroad news
4-Apr-2013 | Canada pins hope on foreign studentsCANADA: The number of college and university students studying internationally has grown more than fourfold since 1975 - and Canada wants a larger share of that market. Read more...
4-Apr-2013 | Chinese alumni 'contribute $100m' AUSTRALIA: CHINESE alumni of Australian universities continue to bolster the local economy years after graduation, with the majority returning at least once and 20 per cent coming back more than five times over a five-year period. Read more...
30-Mar-2013 | Why Asian Kids Succeed NEW ZEALAND: Have you ever wondered why Asians kids are doing so well in maths and science at schools? Read more...
about our company
THE OAK International Education & Training Services is a trusted organisation that provides international education agent services to students looking to study abroad.
Education is a long term project that requires lengths of the time and effort. For this reason it is critical people receive the best available information and support to allow them to make the right training and career decisions.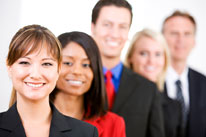 At The Oak International Education & Training Services we are experienced in helping people through the sometimes daunting and challenging process of not only determining the right overseas study options for them but also working through all the necessary paperwork to ensure visa and study institution requirements are met. Our service is free to you and by allowing us to guide you through the process you can be confident the process with run smoothly and focus on ensuring your study experience is as productive and rewarding as possible. We are a qualified education agent counsellors listed in the
Qualified Education Agent Counsellor Database (QEAC)
. We have offices in Sydney, Australia as well as Bangkok and Ayutthaya Thailand.
The Oak Education can make your application to study overseas simpler and hassle free for both students and parents, and our visa and study application services come at no charge to you. So don't leave something as important as your education to chance, place your confidence in an organisation who you know you can trust - The Oak International Education & Training Services.
Our advantages
Other Services
The main advantage in using us as your education agent is that we are able to take the hassle out of the application process and provide you with services at no cost to you, as we obtain a commission from the education provider. In addition to providing qualified education agent services we are also able to provide a first class career direction service for those people unsure of the right study options for them and are in partnership with registered and accredited migration agents who have offices in 11 different locations across Australia and Asia thus being able help you with all your migration queries or requirements. The Oak Education is able to provide a first class service with an organisation you can trust, and is a "one stop shop" for all you overseas study and work abroad needs.
Short Study Tours The Oak International Education & Training Services offers a range of popular study tours ranging from two to five weeks in duration for both children and adults. This is an excellent opportunity for you or your child to get a taste for studying abroad and gain valuable skills studying English along with local students while also learning about Australian culture and studying abroad.
Career Direction Services Our Career Direction Services are a good way to help you decide on the best course or career for you as you start the exciting process of studying abroad. Our first class career direction services are conducted by qualified Psychologists and Career Counsellors. Ask us about taking a Vocational Interest Questionnaire, personality or emotional intelligence (EQ) test which can be undertaken in our offices or online in the comfort of your own home.
Migration ServicesThe Oak International Education & Training Services can refer you to a registered migration agent for formal migration advice, if required. This can include assistance with:
1) Study visas
2) Skilled visas
3) Business visas
4) Family visas
5) Retirement visas
6) Sponsored Worker visas
7) Other types of Australian visas
For more information on the migration services we can provide to you click here...
Additional Services
In addition to the above services The Oak International Education and Training Services is also able to offer the following to help you with your overseas study experience:
- Arrival airport pick up and air ticket booking and planning
- Home-stay and other accommodation services
- Mail holding
- Tax file number application service
- Pre-departure preparation services